Comparing the Audi A3 and BMW 320i in New Orleans, LA
| | |
| --- | --- |
|   Audi A3 |   BMW 320i |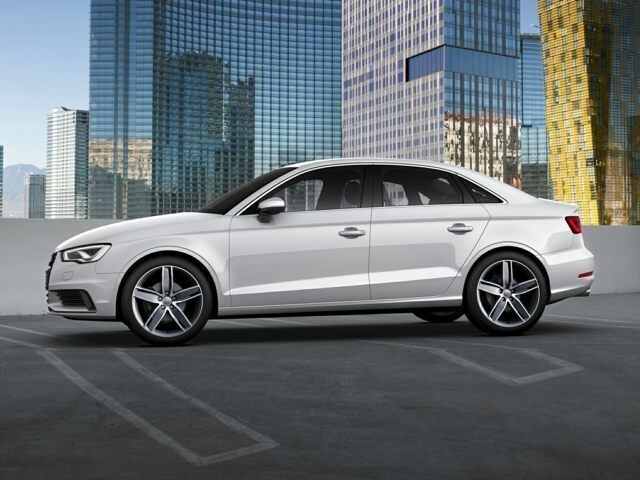 When looking for the best compact luxury sedan that can offer the award-winning design, jaw-dropping performance, and state-of-the-art tech features, the number of options can be difficult to sort through. But here at Audi New Orleans, we're committed to helping our customers enjoy an effortless journey to their next vehicle. Among the numerous options, the Audi A3 and BMW 3-Series stand out for many drivers, so we've gone ahead and created a head-to-head comparison of the two models that will appeal to many drivers.
Below, you'll find a head-to-head comparison of the Audi A3 2.0T Prestige and the BMW 320i xDrive, and through it you'll be able to get a much better idea of what each vehicle offers to drivers throughout Metairie, Kenner, Marrero, Covington, Sidell, Gulfport, and beyond.
MSRP and Value
The new Audi A3 boasts a lower MSRP, at all trim levels, so even if the front wheel drive models are more appealing than AWD, you can count on the Audi model to be a more confident investment, both in terms of financial satisfaction and the performance thrills it offers.
Performance
One of the reasons to choose from these vehicles is the impressive performance they offer, however the new Audi A3 boasts superior power, 220-Horsepower to the paltry 180-Horsepower of the 320i.
The superior torque of the Audi A3 will translate to a more responsive experience, with the car responding to your acceleration in a more satisfying way than the BMW model, which only offers 200 pound-feet of torque compared to the 258 pound-feet of the Audi model. As a performer, the A3 easily outdoes the 320i.
Interior
The Audi A3 continues the commitment of Audi to deliver the very best interiors possible, and with the unparalleled in-dash interface of the Audi A3, New Orleans drivers will find superior satisfaction in the Audi model, as opposed to the comparatively sparse offerings of the BMW 320i. Which isn't to say the BMM model is inelegant, but it simply cannot compete with the refined offerings of the Audi A3.
Safety
Features like the Audi Side Assist, Audi Adaptive Cruise Control, and Active Lane Assist help to establish a greater sense of confidence. The underwhelming tech and safety offerings of the BMW 320i may satisfy some drivers, but for those seeking a confident and cutting-edge experience, the Audi A3 is the superior option.
To learn more about the outstanding offerings of the new Audi A3, or to experience these advantages firsthand, come and test drive the new Audi A3 at 3400 N. Causeway Blvd, Metairie, LA. Once you arrive at our location, we'll help you to identify the perfect new Audi model for the best-possible future, discuss finance options, and ensure that in no time you're greeting the adventures of your future from behind the wheel of an unparalleled new Audi A3.